Stuttgart, Germany – Harald Seiz was once one of the most well-known gold dealers in Stuttgart, Germany, attracting high-profile clients and investors with his promises of profitable investments in gold and digital currency. However, the luxurious life that Seiz had built for himself has come crashing down, as he now faces arrest and numerous complaints from creditors.
Seiz's company, Karatbars, was once thriving, with the company claiming to have collected up to 100 million euros from investors. The financial supervisory authority Bafin got involved in 2019, however, and the business was eventually shut down, leaving hundreds of investors out of pocket.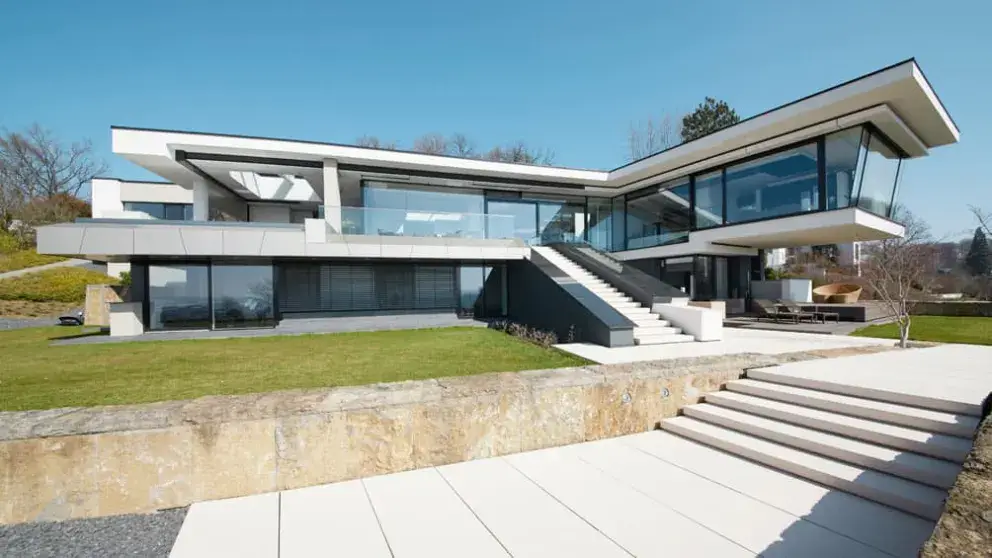 The Stuttgart district court has issued an arrest warrant for Seiz, who has not been seen in Germany for months. His once-grand villa in Sindelfingen is now up for sale, with an asking price of 6.9 million euros for 5.5 rooms. Meanwhile, the company building in Vaihingen lies empty, with the "Karatbars" logo slowly fading from the facade and a tattered flag hanging from a pole.
Seiz has been the subject of numerous negative comments and complaints from angry investors on social media, with many claiming to have been ripped off by the gold dealer. Some have even called for the return of their investments in cryptocurrencies such as Bitcoin.
In an email to the Stuttgart district court, Seiz stated that he now lives in Thailand, leading many to question if creditors will ever see their money again. The future remains uncertain for the once high-flying gold dealer, who has fallen from grace and left a trail of unhappy investors in his wake.
The case of Harald Seiz serves as a cautionary tale for anyone considering investing in gold or cryptocurrency. It is always important to thoroughly research and understand the investment opportunities before putting your hard-earned money on the line.
The plot thickens – more information about the arrest warrant
It's important to note that the BILD newspaper oversold the idea of Harald's arrest warrant being a criminal arrest warrant. In reality, it's a civil matter related to a lawsuit. However, the newspaper did insinuate that the warrant was related to the villa in Sindelfingen.
It's unclear at this point what the exact nature of the lawsuit is or how it is related to the villa, but it appears that Harald is being sued by someone claiming ownership or some other legal interest in the property.
In Germany, a civil arrest, also known as a civil detention, can be ordered by a court in certain circumstances. It is a legal measure taken to enforce compliance with a court order or to secure the interests of a party in a civil case.
Unlike criminal arrests, civil arrests do not involve the suspicion of a criminal offense. Instead, they are ordered to enforce the rights of a plaintiff in a civil case or to ensure that a defendant complies with a court order.
Before a civil arrest can be ordered, a court must first issue a judgment or a court order that requires the defendant to pay a debt or fulfill a certain obligation. If the defendant fails to comply with the judgment or order, the court may issue a warrant for their arrest.
The arrested individual can be held in custody until they comply with the court order or until they provide sufficient security to ensure compliance. However, the duration of the detention is usually limited, and the detained individual has the right to challenge the detention in court.
It's important to note that civil arrests are not commonly used in Germany and are only ordered in specific circumstances. They are usually considered a last resort when other legal measures, such as fines or seizure of assets, have failed to secure compliance.
Original reporting by Stephan Kürthy and Nely Kühn, Bild.
https://www.bild.de/bild-plus/regional/stuttgart/stuttgart-aktuell/stuttgarter-unternehmer-harald-seiz-haftbefehl-gegen-ex-villen-besitzer-82878162.bild.html